What would happen if you could live beyond the boundaries placed on you by the world?

Eckhart Tolle recently shared an illuminating perspective on the world we live in. He offered the idea that most of the systems—or structures as he calls them—that we live in were created by unenlightened, ego-based minds. Created by humans with good intentions and great educations, but nonetheless, limited Conscious Awareness. Tolle uses the term Unconscious Thought to explain perspectives that recognize the ego-mind as the sole identity of a human being. Someone completely identified with the ego-mind—or pain body, in Tolle's terms—has no separation between the mind and the self. Conscious Thought only occurs in people who are awakened and no longer under the spell of the ego-mind.
Right now, in this amazing time in Earth's history, there are more and more humans awakening from their Unconscious Thought state and becoming ever more conscious in their thoughts, words, actions and emotions. And while this shift in human consciousness is wonderful and amazing, Tolle reminds us that while we're evolving individually, most of the structures we live in were created prior to the beginning of this shift. In other words, those of us who are going through this inner awakening are actually living in two worlds!
In one world, we're becoming more and more aware of our true nature, and simultaneously letting go of old beliefs, patterns and behaviors that no longer serve us. At the same time, we are still working in, learning in, being governed by, being medicated by, being fed by, and generally being infused by the systems and structures developed during a less conscious period in human history.
No fault of ours. No fault of our ancestors. No fault of anyone at all… This isn't about shaming, blaming, or pointing fingers!
We just happened to be born at an amazing time when a huge shift is happening all around us. A huge shift in systems and structures we are born in, raised in, and seem to adopt as "the way things are".
Notice, that this concept applies to:
the corporate structures we work in;
the financial system we must trade in;
the religious structures we're raised in;
the educational systems we're taught in;
the medical systems we rely on for health;
the political systems that rule and govern us;
the nutritional and food structures we're fed by;
the entertainment and marketing systems that influence us; and
virtually any other structure that you care to name.
In the long run, these box-like structures simply won't survive in a more conscious world. Some will be changed from within; others will collapse and be replaced. The How and When of these major transitions are being discussed in many different forums all over the planet. But big question that doesn't seem to get a lot of air-time is:
"What do we do in the meantime?"
Well, that is precisely the question that the Soul Talk Guys plan to address in this week's episode of Life Mastery TV!
As it happens, David is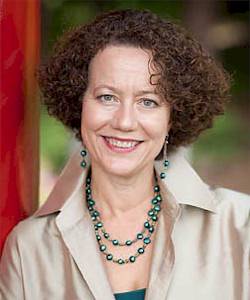 heading out of town to lead a men's weekend in Racine, Wisconsin, so Tommy will be hosting this episode. In order to make this as powerful an interesting as possible, the Soul Talk Guys have invited Beata Lewis back to the show to offer her brilliant perspective to this subject. You may remember Beata from last year when she shared her wisdom on the topic of Trust.
Beata and Tommy will dive deep into ways the Awake and Conscious can Thrive and Grow while still living in the boxes of unconscious structures and systems.
How do we Live Consciously in a Waking World?
How to we Thrive in a Box?
Join Tommy and Beata this week, and see what they have to say about it.